Cultural Arts Center of St. Louis, LLC
The Cultural Arts Center of St. Louis, LLC is a language school where students come to learn global languages in a classroom setting.
First and foremost, our curriculum follows the standard teaching methods found in today's high schools and colleges.
Our school tuition rate includes your textbooks and needed study material for the school year.
Private tutoring is also available for students looking for additional one-on-one attention.
To enroll for one or more semesters, please contact our main office directly at
cacstlouis@gmail.com
or you may reach us at (636) 938-5074. We offer a wide variety of courses each semester and we add more each year.
Cultural Arts Center of St. Louis, LLC is for profit however a percentage of school tuition is given back to the community through volunteerism and charity.
​
Linsey A. Daman, Teacher of French Language Studies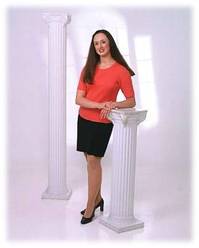 For over 8+ years, I've instructed high school and college level courses in French. I've also instructed elementary Spanish and lead Italian seminars on cultural studies.

Bachelor's of Arts in French, Webster University, St. Louis is where I learned to become an educator. They prepared me to become the teacher that I am today.

Lectures held on a variety of subjects are my forte and delivering impromptu speeches is my strong suit.
​
Public Speaking has served me well throughout the years coming from a speech and debate background. Placing in original oratory was one of my crowing moments.



---
Additional Services Offered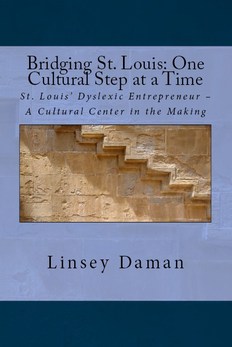 Academic Courses:
International Studies (Five-week Native American Cultural Workshop)
Foreign Languages Courses (French, Spanish, Italian, Portuguese, Arabic and Russian are all available in group or private-lesson format)
Translation/Interpretation:
French, Spanish, Italian and Portuguese. Additional languages are available but only available on an introductory level. CAC St. Louis has professionally interpreted Spanish/English and English/Spanish with Anheuser-Busch InBev, St. Louis. Founder & CEO, CAC St. Louis, Linsey A. Daman has obtained her BA in French linguistics from Webster University, St. Louis.
Voice/Accent Coaching:
French (Paris), French (Swiss), French (Caribbean-Creole), Spanish (Spain), Spanish (Argentina), Italian (Italy), British (Cockney) and an African-American "ethnic" way of speaking. We also have voice impression programs working with different vocal tones.
Musical Instruments:
Australian Aboriginal Didgeridoo, Spanish Castanets, Peruvian Cajón and American Flute
Audio Production:
English, French, Spanish, Italian, Portuguese and some Arabic songs have been composed for later release.
Presentations:
Stand-up Comedy, Travelogues, Staycations and Feng Shui Demonstrations. The travelogues options are Geneva, Switzerland, Quebec City, Canada and St. Martin, the Caribbean isle.
Seasonal Showcases:
Cinco de Mayo: Art of Flamenco, Black History Month: Creolization of the Bayou, St. Patrick's Day: Irish Countryside Legends, History of Halloween, Feliz Navidad: Christmas in Spain and Christmas Around the World
Cultural Arts Crafts:
Navajo Hogans Clay Models, Scented Wax Irish Shamrocks (St. Patrick's Day), Scented Wax Easter Eggs, etc.
Literature:
Business Guide, Poetry, Prose, Short Stories and Cartoonization available in both audio and paperback versions.
1. Bridging St. Louis: One Cultural Step at a Time (Business/Motivational)
2. Water Blue (Poetry, Prose, Short Stories)
3. The Best of Water Blue: Audio Book (Highlights of the Original)
4. Windershin (Cartoonized Paperback Jewish Mythological Story)
5. Windershin: Audio Book (Jewish Mythological Story)
6. Flamenco Thunder (Musical Arrangement)
7. Flamenco in the Wild (Musical Arrangement)
8. Sounds of Cayman (Audio Field Recording)
9. The Mayan Sword: Audio Book (Mayan Mythological Story)
10. Haltun: Audio Book (Mayan Mythological Story)
Costuming/Wardrobe:
We have full sections of period costumes from 1800's ball gowns to 1920's flapper's apparel. Along with ethnic garb and tropical wear such as Hawaiian Hula and Tahitian garments as well as Amazonian rainforest "looks" as well. Our wardrobe mistress and seamstresses are ready for any alternations. Some pieces are for sale while others are merely to rent for a limited time.
Cosmetics/Stage Make-up:
We carry hypo-allergenic cosmetics since our director is gluten-free and allergic to the additives commonly found in make-up. With that being said, we use a Swiss formula and occasionally add an Italian line to our set-up. We also offer a beauty/cosmetic course for those interested in new techniques and what styles are currently in fashion.
Cultural Dance:
We offer dance instruction for the following...Flamenco, Hawaiian Hula, Tahitian Drum Dance and Irish Clogging
American Dance:
Classical Ballet, Modern Ballet, Pointe, Tap, Jazz, Lyrical, Hip-Hop
Field Research:
Native Garifuna Tribe of Belize, Flora & Fauna of Grand Cayman. In particular the world's only blue iguanas are found on Grand Cayman.
On-Site Photography:
Belize, Grand Cayman, Turks & Caicos, St. Martin, Canada, Switzerland, France, etc.
Philanthropy
: Belize, Turks & Caicos, Ivory Coast, Togo, etc.
Questions? Comments? Please email us at
cacstlouis@gmail.com
or write to us at Cultural Arts Center of St. Louis, LLC Attn: Linsey A. Daman P.O. Box 695 Eureka, MO 63025 USA. Thank you and we look forward to hearing from you.
---